About Us
About Our Firm
SST CPAS INC has been providing quality, personalized financial guidance to local individuals and businesses. SST CPAS INC's expertise ranges from basic tax management and accounting services to more in-depth services such as audits, financial statements, and financial planning. In addition, SST CPAS INC's resolution branch, the Tax Resolution Institute is among the Nation's leading tax resolution firms providing clients with favorable results backed by over 25 years of experience.
SST CPAS
INC provides a level of quality and service that is among the best in the United States. By combining our expertise with the experience and the "team" mind-set of our staff, we assure that every client receives the precise analysis and intimate attention they deserve. Our dedication to high standards, hiring of seasoned tax professionals, and work ethic is the reason our client base not only returns but increases year after year.
Our Mission
SST CPAS INC's mission is to help our clients maintain financial viability in the present, while taking a proactive approach to attain future goals. This requires open communication to reach an understanding of our clients' needs through research and sound analysis. SST CPAS INC is dedicated to meeting these goals with high standards of excellence and professionalism. We have been a staple of the greater Los Angeles business community for years, and pride ourselves on the level of esteem we have earned.
Our dedication to hard work has earned the respect of the business and financial community in and around Los Angeles. We believe this to be a direct derivative of our talent and responsiveness to our client base. Whether you are a current or prospective client, rest assured that individuals and businesses who choose SST CPAS, INC receive competent and timely advice.
Our Team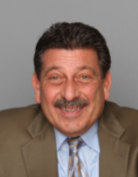 Peter Y. Stephan, CPA
Managing Partner
Peter Y. Stephan's early research into the tax codes led him to specialize in IRS practices and procedures, in particular in the area of collections which lead him to build his practice to include tax resolution services. Mr. Stephan built his firm with a highly specialized blend of skills in accounting, taxation and business consulting for small & middle-sized companies across a broad spectrum of industries. Mr. Stephan is frequently retained by other CPAS and Attorneys to perform forensic accounting and litigation support, including expert witness services relating to various accounting, fraud and tax compliance matters. Mr. Stephan is approved by the State Bar of California, California Board of Accountancy and the Internal Revenue Service to provide continuing professional education to Attorneys, Certified Public Accountants and Enrolled Agents in the area of tax resolution. He has authored several tax resolution manuals to provide fellow professionals with a one of a kind guide to resolving all tax resolution issues, including The Ultimate Guide to Tax Resolution. As a professional speaker Mr. Stephan frequently appears on business and public service programs, radio, television, and print on a variety of accounting and tax topics. He is a graduate of Fordham University and is a member of the California Society of Certified Public Accountants and the American Institute of Certified Public Accountants.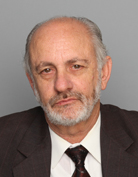 Chuck Tabachnick, CPA
Senior Tax Planning Partner
With a background in tax planning and estate management, Chuck Tabachnick is a CPA at SST CPAS INC He attended Loyola University of Los Angeles, graduating with a degree in Accounting. After graduating, Chuck began working at his family's firm which was founded in 1950, where he stayed until his father retired in 2007. A member of the California Society of Certified Public Accountants, Mr. Tabachnick has done extensive Estate Tax work in cooperation with Estate Planning and Trust Attorney partners. He brings over 30 years of tax expertise to his tax resolution work.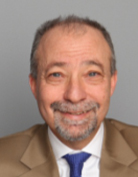 Norman J. Kreisman, Esq.
Senior Tax Attorney, of Counsel
An expert on Chapter 7, 11, and 13 Debtor and Creditor Representation while specializing in the discharging of Federal and State taxes, Norman J. Kreisman leads the team of tax attorneys at SST CPAS, INC. After receiving his BS at Arizona State University, Mr. Kreisman moved to Los Angeles and worked as a UCLA accredited paralegal before attending law school. While receiving his JD at Loyola Law School, Mr. Kreisman worked as a paralegal at Gibson, Dunn & Crutcher in Los Angeles. After graduating in 1991, Mr. Kreisman pioneered the use of computer-assisted litigation while working as a Contract Attorney at Christensen, White, Miller, Fink & Jacobs in Los Angeles. Developing a method of analyzing the dischargeability of tax debts in potential bankruptcy cases, Mr. Kreisman became the lead Bankruptcy Attorney at the Tax Consulting Group in Los Angeles. He also created standardized Motions for Adversary Proceedings and Contested Matters, helping other lawyers at the firm to execute plans for their cases. Forming an independent practice, Mr. Kreisman represented both debtors and creditors. With a history of successful execution, Mr. Kreisman helps to identify and clarify legal issues for his clients. A seminar speaker on discharging taxes in bankruptcy, he has been admitted to practice before the U. S. tax court and Ninth Circuit Court of Appeals. As the leader of the SST CPAS, INC legal team, Mr. Kreisman is an invaluable resource, both for his ability to communicate effectively with clients and his extensive experience working with the IRS and state taxation agencies.

Matthew Cohen
Chief Strategy Officer
Matthew Cohen attended the University of California at San Diego where he graduated with a degree in Economics. Mr. Cohen came to SST CPAS INC having managed a successful company for over 15 years. By improving vendor contractual relationships and generating new development projects, he was able to consistently increase company sales year-over-year. Mr. Cohen took the business into the 21st Century by implementing a vertical marketing campaign that took advantage of nascent online resources. As a member of the All Cities Network and past President of the San Fernando Valley branch of Business Builders Mr. Cohen continues to use his networking skills as a valuable business tool. His extensive knowledge in the areas of business logistics and development, IT infrastructure, and strategic planning bring a valuable asset to SST CPAS INC.
SST CPAS, INC.

21700 Oxnard Street

Suite 1160

Woodland Hills

,

CA

91367

Telephone: (818) 704-1443

Fax: (818) 704-6657

Email: info@ssttax.com